If there was one thing we realized when putting away our wedding gifts after the honeymoon, it's that we received a lot of bowls. We registered for all of them and J makes fun of me but I swear I love all of our bowls so much! They are some of the most useful items in our kitchen. I decided to share some of my favorites with you all in case any of you needed some awesome bowls in your kitchen too 🙂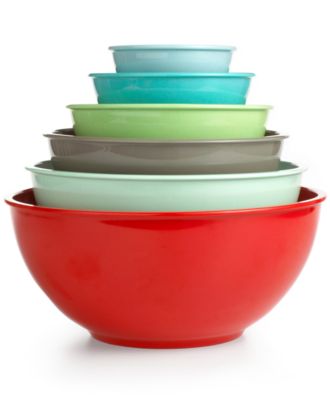 Martha Stewart Melamine Mixing Bowls
You can find them
here
! They are already on sale right now and there is an extra 10% off going on too. These are by far my favorite bowls. We use them ALL the time! They are perfect for snacks (if I'm eating popcorn it's in one of these bowls), serving chips, dip, etc. Love the variety of sizes & colors.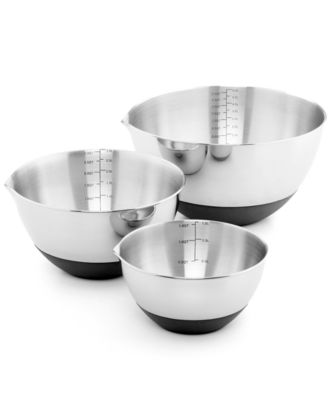 Martha Stewart Mixing Bowls with Measurements
You can find them
here
! These are unbelievably handy when baking or mixing dishes together because the measurements are already there to use! Love them!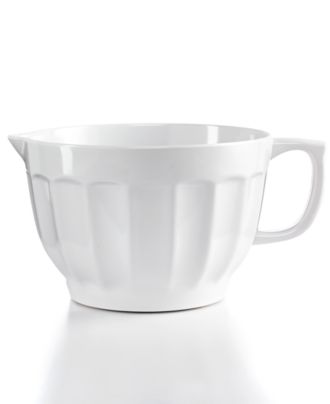 Martha Stewart Batter Bowl
You can find this
here
! If you like to bake, make pancakes, etc. buy this bowl. It's super cute, useful for a lot of different things in the kitchen and price reasonable!
Pyrex Mixing Bowl Set
Found
here
! I use these all the time too, especially for leftovers! So much safer than plastic and they're very versatile as well.
There you go, my 4 favorite bowls right now! As you can tell I'm a big fan of bowls and the Macy's Martha Stewart collection. I love all my bowls and use them more than pretty much anything else in our kitchen. Do you utilize bowls as much as I feel like I do? Any recommendations for any I don't have? I'm always up for adding to my collection 🙂
I love to hear any comments, tips or thoughts anyone likes to share so please comment below!
Also, follow me here to see more of our daily lives:
Enter your email on the right in the Follow By Email box and get an email update anytime I post on the blog!
Thanks for reading!!